All of the awesome Janetasticness that comes my way
couldn't be contained in just one post
, so it's definitely time for part 2! Click through for some interactive Janeness, P&P characters on Facebook, the best damn P&P/Parks & Rec mash-up ever, and more!
---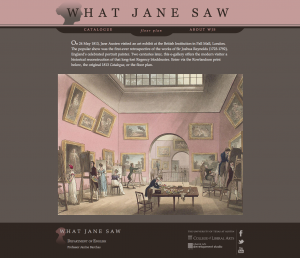 *
So, what's happening in the world of Austen-Internets? Turns out
Jane basically cured WWI depression
, so... there's that.
*
Book Riot recommended
3 novels to read after P&P
(well, 2 novels and an online exhibition catalog...), which is how I found out about
WhatJaneSaw.org
, which is so neat!
*
During our Austen in August Twit Chat,
@maryanndimand
introduced me to "
In Defense of Mrs Elton
," which you can read online in its entirety (for free!)
from In Defense of Mrs Elton
Let's be honest - Mrs. E.
totally
should have made it into my video about Austen's "bitches," but I don't know that I could have said a single thing in her defense.
Fortunately, Diana Birchall undertook that task so I didn't have to... ;)
*
Ever wondered what it'd be like if P&P characters had the run of facebook? Well...Lydia + Facebook =
shudder
. However,
this Facebook Feed edition of P&P
, put together by DeeDee Baldwin pretty much nails it. A small sample:
11 of your friends

are attending

Assembly at Meryton

.

Fitzwilliam Darcy

is dreading this evening.

Charles Bingley

and

Jane Bennet

are now friends.

Elizabeth Bennet

is not handsome enough to tempt a certain gentleman. Ha!

Mrs. Bennet

had a most delightful evening!

Mr. Bennet

wishes that Mr. Bingley had sprained his ankle in the first dance.

Elizabeth Bennet

promises never to dance with Mr. Darcy.

Fitzwilliam Darcy

became a fan of

Fine Eyes

.

Caroline Bingley

is all astonishment.

Lydia Bennet

became a fan of

Officers

.

Kitty Bennet

became a fan of

Officers

.
Awesome
.
(hat tip to user adrastea2 on youtube!)
*
And lastly, I love a good internet mash-up, like
Arrested Westeros
or
Mean Girls of Panem
, so of course to see one that features Austen characters = instant happiness.
Especially
if those characters are being mashed-up with perfectly ridiculous quotes from one of my favorite tv shows,
Parks and Recreation
. Once again,
thank you Book Riot for this bit of amazing
.
Enjoy: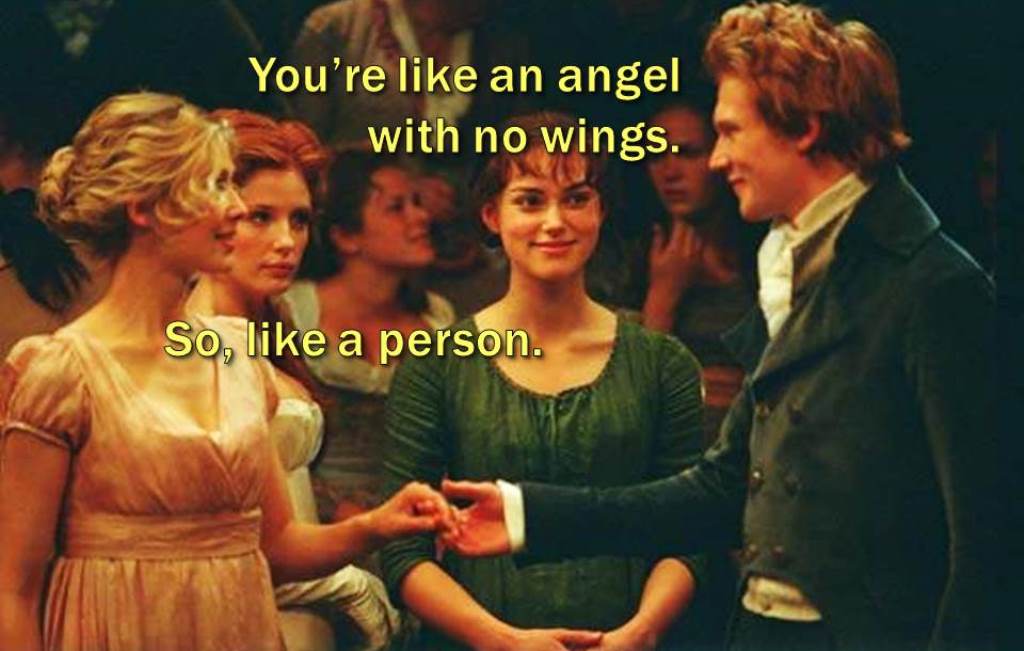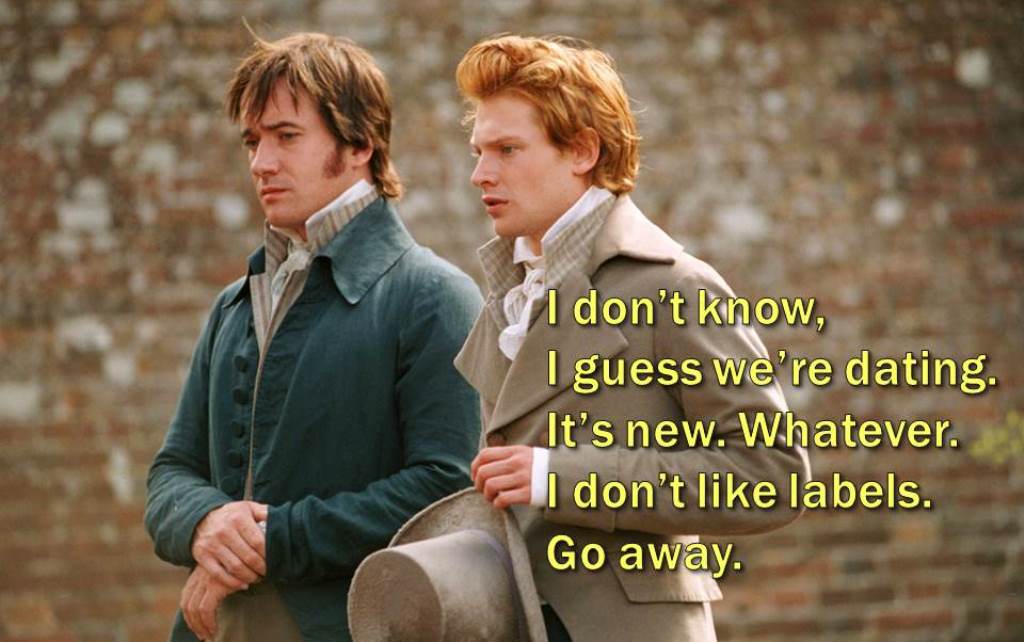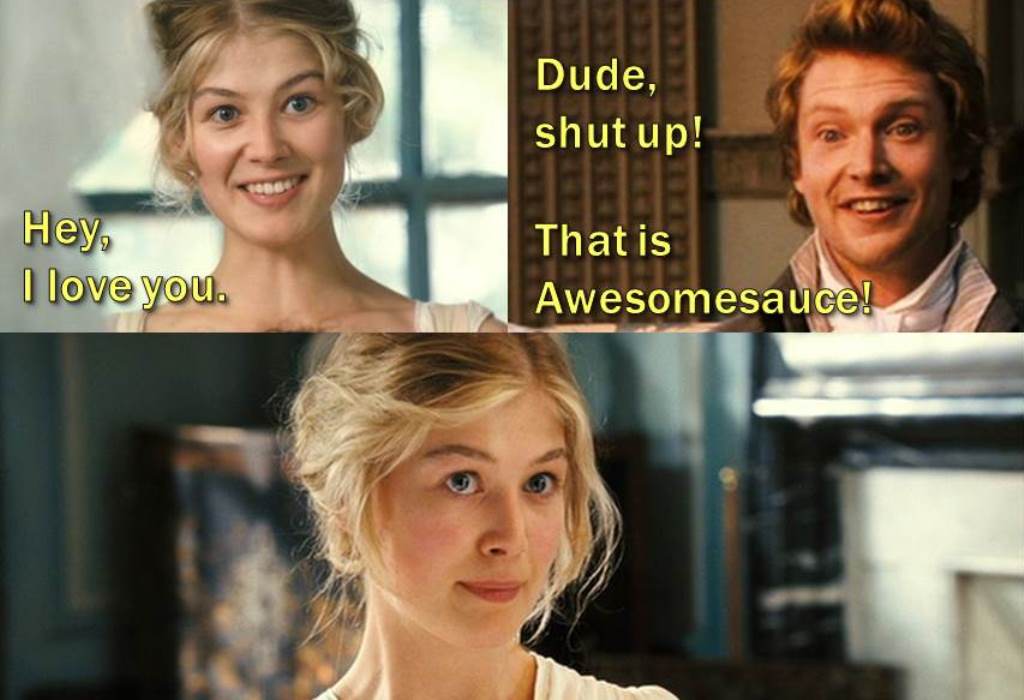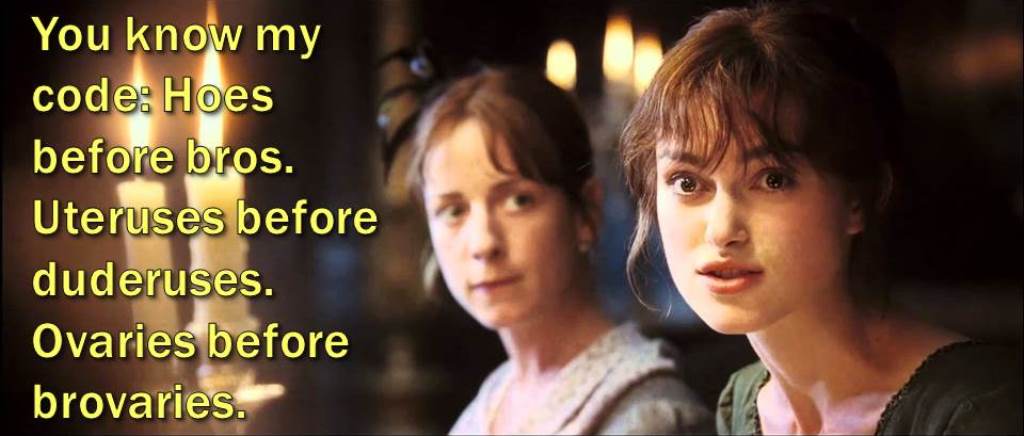 This is seriously one of my favorite Parks & Rec quotes. Oh, Leslie... So many uterus jokes.
There are so many more, and they are seriously, seriously funny - doubly so if you're a Parks & Rec fan and hear it in the characters' voices. Only thing missing? A pic of Lydia and Kitty shopping with a "Treat Yo'self" quote.
That's all for this edition of Jane in Your Interwebs. If you come across something awesome that needs sharing, leave a link or
tweet me
!