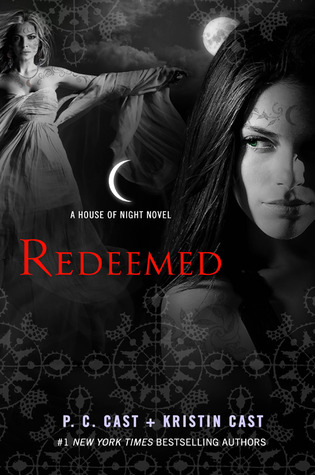 A few years ago, the
House of Night
 series swept it's way right through my circle of friends. We read the first book,
Marked
, in our book club, and it seemed that many of the meetings that followed somehow ended with conversations about where everyone was in the storyline, or some
thing
 that had happened that those who were still reading the series just
needed
 to talk about!
With the series ending, I don't imagine those conversations will last too much longer (except for when noobs join the club, and have the series pressed into their hands...); I know there are a number of you out there who are big fans of the series, too, so I'm happy to share an excerpt of the final book with you today, as well as a chance to win a little something from the HON world!
Click through to read a little bit from
Redeemed
, and then enter to win!