Another
2-vlog day
! I don't even know what's going on... ;)
I've been promising an excerpt of BETWEEN THE DEVIL AND THE DEEP BLUE SEA for a couple of weeks now, since I love how it starts. Now that the follow-up, BETWEEN THE SPARK AND THE BURN, is also in my greedy little hands, it seemed like the perfect time to share a little bit of both!
about
BETWEEN THE DEVIL AND THE DEEP BLUE SEA
by April Genevieve Tucholke
: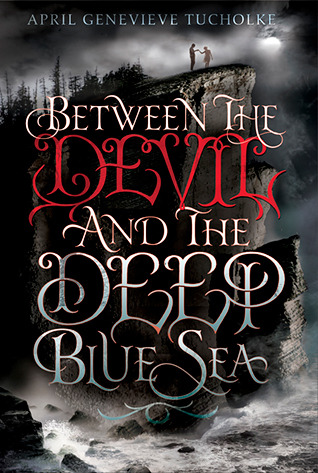 Get It
|
Add It
You stop fearing the devil when you're holding his hand…
Nothing much exciting rolls through Violet White's sleepy, seaside town… until River West comes along. River rents the guest house behind Violet's crumbling estate, and as eerie, grim things start to happen, Violet begins to wonder about the boy living in her backyard.
Is River just a crooked-smiling liar with pretty eyes and a mysterious past? Or could he be something more?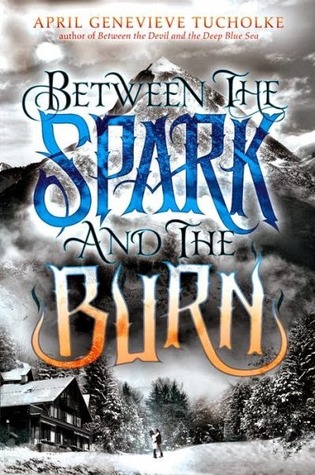 Violet's grandmother always warned her about the Devil, but she never said he could be a dark-haired boy who takes naps in the sun, who likes coffee, who kisses you in a cemetery... who makes you want to kiss back.
Violet's already so knee-deep in love, she can't see straight. And that's just how River likes it.
Blending faded decadence and the thrilling dread of gothic horror, April Genevieve Tucholke weaves a dreamy, twisting contemporary romance, as gorgeously told as it is terrifying—a debut to watch.
Links to
BETWEEN THE SPARK AND THE BURN
:
Get It | Add It
---
And now onto vlog 2! This time we're taking a look at CONVERSION by Katherine Howe, which is one a lot of you seem to be interested in.
about
CONVERSION
by Katherine Howe
: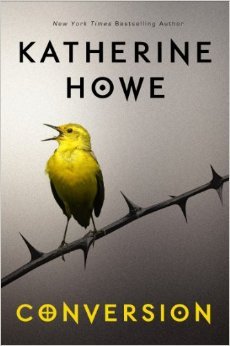 Get It
|
Add It
From the New York Times bestselling author of The Physick Book of Deliverance Dane comes a chilling mystery—Prep meets The Crucible.

It's senior year at St. Joan's Academy, and school is a pressure cooker. College applications, the battle for valedictorian, deciphering boys' texts: Through it all, Colleen Rowley and her friends are expected to keep it together. Until they can't.

First it's the school's queen bee, Clara Rutherford, who suddenly falls into uncontrollable tics in the middle of class. Her mystery illness quickly spreads to her closest clique of friends, then more students and symptoms follow: seizures, hair loss, violent coughing fits. St. Joan's buzzes with rumor; rumor blossoms into full-blown panic.

Soon the media descends on Danvers, Massachusetts, as everyone scrambles to find something, or someone, to blame. Pollution? Stress? Or are the girls faking? Only Colleen—who's been reading The Crucible for extra credit—comes to realize what nobody else has: Danvers was once Salem Village, where another group of girls suffered from a similarly bizarre epidemic three centuries ago . . .

Inspired by true events—from seventeenth-century colonial life to the halls of a modern-day high school—Conversion casts a spell. With her signature wit and passion, New York Times bestselling author Katherine Howe delivers an exciting and suspenseful novel, a chilling mystery that raises the question, what's really happening to the girls at St. Joan's?
Let me know what you think in the comments, and if any of these is on your wishlist or TBR stack! Thanks for watching!
=D