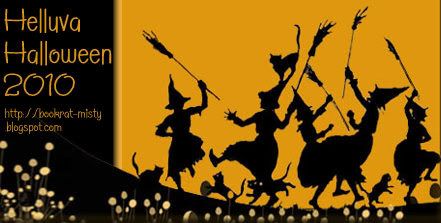 In "The Assassin's Apprentice," Rose's family are 'Descendants' hiding their angel lineage from the world, and the demons who seek to annihilate them. When one such demon, Bael, succeeds in killing Rose's family, she swears revenge. In her quest, she meets a young Assassin's apprentice named Asher, well on his way to becoming a full-fledged protector of Descendants -- but first he must kill Bael. Both are out for blood, but they may even find love along the way...
Though there was part of me that liked this in a mindless diversion sort of way, for the most part, it represented a lot of my pet peeves in young adult writing
and
short story writing. We're plunged right into the heart of the story, which I do like, but the timeframe is so short, and the emotions so big, that it feels rushed and mismatched. I was never able to buy in to anything. I didn't feel the danger because Bael's actual appearance in the story is limited. He's not even talked about all that much, or the demon threat as a whole. These two blood-thirsty young people, Rose and Asher, are so single-minded and ready for righteous combat in the beginning of the story, and it's like as soon as they breathe the same air they are in love and it's all Rose focuses on. I hate that. I mean, yes, Rose says she still wants to kill Bael, and she intends to despite any risk it poses; but every other moment of the story she's dreamy and near-swoonish, and the hurt and alone fierce little warrior just dissipates.
But
they don't know each other.
Like the danger, I didn't
feel
the love. Give me some reason to believe in the romance, in the destiny or zing of connection, or whatever it is. I want to buy it, I want to feel it and care, and I never did. Not once. I guess true love lies in broad shoulders and strong stoicism, and I'm foolish to need more. Why do these two give a damn about each other? Is the the shared need to kill Bael? If so, show it. Is it just a product of being in close proximity in a repressed time (guessing 1800s-ish)? Again, show it. I had a huge show, don't tell issue with the way this story was written, and it kept me from ever going with it and caring. I don't know if it is because this story was written for a book with a focus on paranormal
romance
, but it felt like everything else in the story was sacrificed for the romance aspect, even though the romance itself too shallow and quick to ever feel developed.
Disappointing.
edited by Trisha Telep.
Michelle Zink is the author of the Prophecy of the Sisters series.
My version of Kiss Me Deadly is an ARC, so the story could have changed dramatically, just so you know.