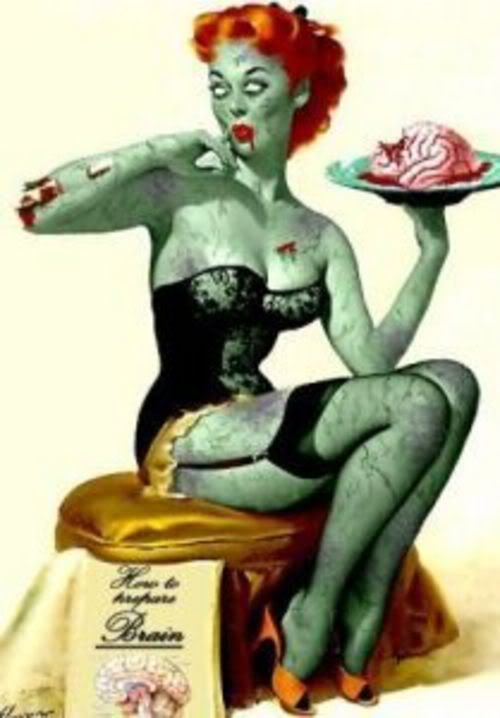 This week, in the world of brain eating femme fatales:
My posts:
Other Awesome:
Lexie reviewed the
quirktastic movie Fido
, which sounds like it's good for some kicks. And screams.
Titania
reviewed Boneshaker by Cherie Priest
, which you know
I was a fan of
. She also reviewed one of my favorite zombie movies,
Shaun of the Dead
.
Watch it!
Velvet
told us a little bit about Zombie history in the US
-- who knew it was so pervasive? On a similar note (history), Titania gave us the short story
Marco Polo
-- again, who knew?
Giveaways: