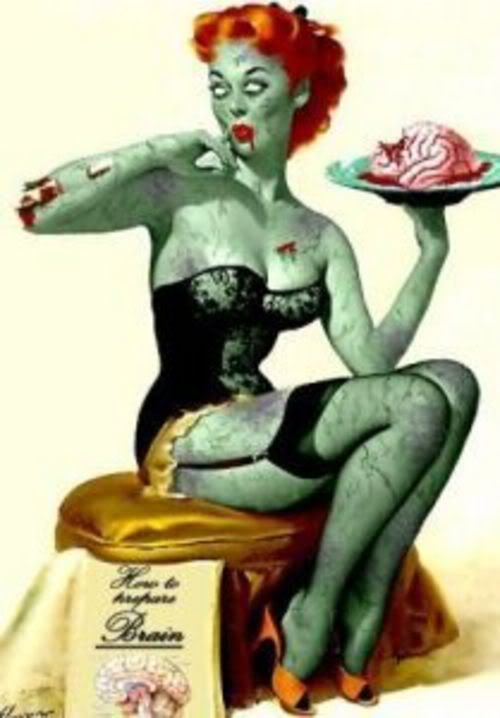 This week, in the world of brain eating femme fatales:
My posts:
Other Awesome:
Zombies got on with their undead lives in Married with Zombies, (
reviewed by Celia
and
given away by Cecilia
.
Zombies and angels make strange bedfellows @ vvb32reads in her
Strange Angels review
and her
Angels cover spot
. Make sure you choose a side, zombies or angels, to
win Strange Angels or Halo from Velvet
!
Of course you know zombies and unicorns went head to head (and that just
does not
sound like it could end well for the zombies...). Lexie
told us about the book
, Titania
warned us with a PSA
and then
laid down the smack down
, but also tempered it with a fantastic
review of unicorn book Rampant
.
Velvet introduced us to a book I
have to get my hands on
,
A Zombie Ate My Cupcake: 25 Deliciously Weird Cupcake Recipes, by Lily Vanilli
. There is
nothing
about that title I don't like. Check out the sample recipe Velvet shared for Blood Stained Brain Halloween Cupcakes. Nom.
CONTESTS AND GIVEAWAYS:
If you've got a sec, make sure to enter: