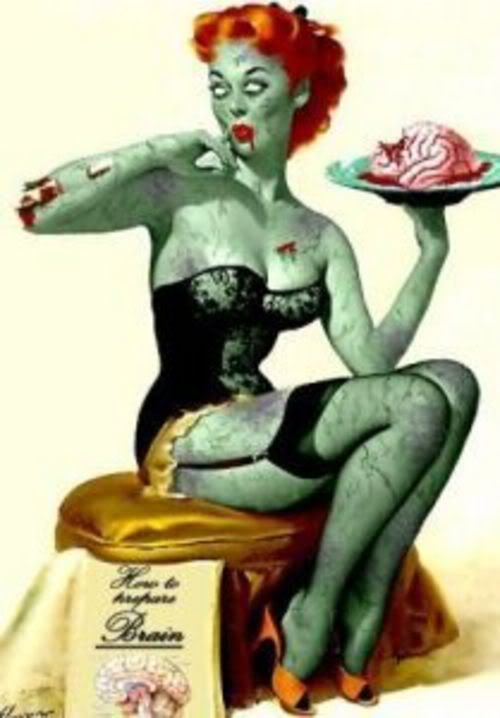 This week, in the world of brain eating femme fatales:
My posts:
Other Awesome:
Over at vvb32reads, it's Zombies in History week, on top of which V gave us a whole host of zombie interviews, kicking it off with
Katherine Dymond
. I would suggest you just click over and go -- there are lots of goodies.
Cecilia had a
Unicorn Day
full of hilarious awesome, which went nicely with Titania's review of
Robot Unicorn Attack!
Lexie taught us
how to defend ourselves
and Cecilia reviewed
the Zombie Survival Guide: recorded attacks
(both good for if you don't believe resistance is futile).
Titania changed things up this week, giving us excellent posts on music like
Kirby Krackle's Zombie Apocalypse
and
George Romero by the Sprites
.
One of the absolute stand-outs for me this week, though, was Cecilia's
Zombie Wedding ideas
. Love. Them.
THIS WEEK'S CONTESTS AND GIVEAWAYS:
Make sure to check out
last week's round up
for the giveaways listed there -- a lot of them are still going on, including my
Zombie Grab Bag
and the
Zombie Craft Challenge
!