So, last night, Liz and I did a thing. It was a thing in which we acted ridiculous, talked (somehow? IDEK) about furries and YA love octagons, and had a little vent sesh about a book we were looking forward to. That's right, it's our discussion of the first #WednesdayYA book of 2015,
Legend
!
Make sure to stick around to the end, when we pitch our book picks for next month in a pretty fun way: no titles, no covers, just an excerpt for you to choose! Let us know in the comments or on Twitter whether you want us to read book 1 (Misty's Pick) or book 2 (Liz's pick)!
(Also, please ignore the horrible thumbnail; here's to hoping Liz changes that... ;P )
About the book: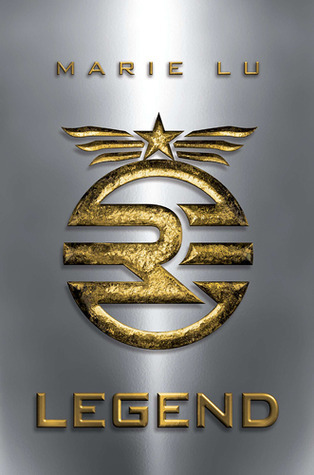 305 pages
Published November 29th 2011 by Putnam Juvenile
What was once the western United States is now home to the Republic, a nation perpetually at war with its neighbors. Born into an elite family in one of the Republic's wealthiest districts, fifteen-year-old June is a prodigy being groomed for success in the Republic's highest military circles. Born into the slums, fifteen-year-old Day is the country's most wanted criminal. But his motives may not be as malicious as they seem.

From very different worlds, June and Day have no reason to cross paths - until the day June's brother, Metias, is murdered and Day becomes the prime suspect. Caught in the ultimate game of cat and mouse, Day is in a race for his family's survival, while June seeks to avenge Metias's death. But in a shocking turn of events, the two uncover the truth of what has really brought them together, and the sinister lengths their country will go to keep its secrets.