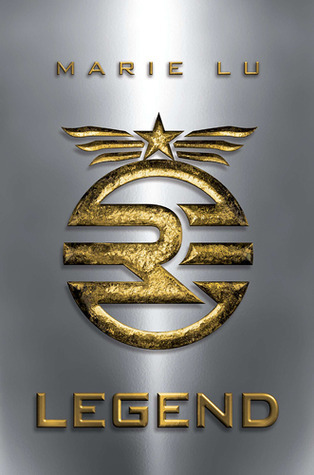 Just a heads up, guys, the #WednesdayYA discussion for this month is happening TOMORROW at 8:30 EST. We'll be discussing Marie Lu's
Legend
, and judging by the little conversations and venting sessions that have gone on throughout the month, it promises to be a lively one! We'll also be battling it out to see whose pick, mine or Liz's, will be our February read!
We will once again be discussing the book LIVESHOW style, so you can join us on
Liz's Consumed by Books youtube channel
to see us (
actually
see us, in all our shenanigan-filled glory), or if you're more Twitter-inclined, we'll be following along and answering your questions & comments there as well, when you use the hashtag #WednesdayYA.
Last month's liveshow chat was a BLAST, so we really hope to see you there, but if you're unable to make it but still want to weigh in, I will be posting the video of the chat right here on Thursday morning.