Welp, we're down to our final day of Austen in August!
Today is a double video day, and I'm kicking it off with some quick thoughts on three unusual Austenesque books!
Maggie's HILARIOUS guest post
More Austen videos
ABOUT THE BOOKS:
Emma: an Emotions Primer
Get It
|
Add It
Step into the drama filled world of Jane Austin's Emma: A BabyLit Emotions Primer. Your little one will learn about the meddling Emma Woodhouse, who takes it upon herself to become the village matchmaker, creating all sorts of feelings in others. Her friend's emotions include Mr. Elton being angry, Miss Taylor becoming happy, while Jane Fairfax is tired.

JENNIFER ADAMS is the author of a dozen books including Remarkably Jane: Notable Quotations on Jane Austen and the popular Y Is for Yorick: A Slightly Irreverent ABC Book for Grown-Ups. Jennifer works as a writer and editor in Salt Lake City, Utah.

ALISON OLIVER runs Sugar design studio. Alison's design portfolio includes everything from logos to packaging and product design for clients such as Chronicle Books, Citibabes, and Aerie, as well as Gibbs Smith. She lives in New York.
Jane Austen Cover to Cover
Get It
|
Add It
Jane Austen's six novels are true classics, still immensely popular some 200 years after their first publication. But although the celebrated stories never change, the covers are always different. Jane Austen Cover to Cover compiles two centuries of design, from elegant Victorian hardcovers and the famed 1894 "Peacock" edition to 1950s pulp, movie tie-in editions, graphic novels, foreign-language translations, and many, many others. Filled with beautiful artwork and insightful commentary, this fascinating and visually intriguing collection is a must for Janeites, design geeks, and book lovers of every stripe.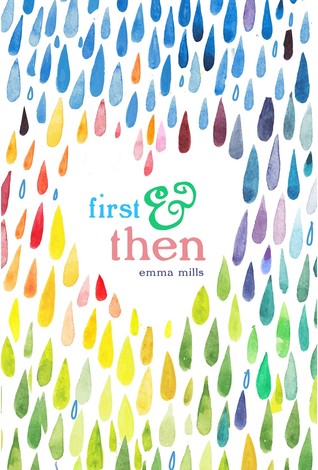 First & Then
Get It
|
Add It
Devon Tennyson wouldn't change a thing. She's happy watching Friday night games from the bleachers, silently crushing on best friend Cas, and blissfully ignoring the future after high school. But the universe has other plans. It delivers Devon's cousin Foster, an unrepentant social outlier with a surprising talent for football, and the obnoxiously superior and maddeningly attractive star running back, Ezra, right where she doesn't want them first into her P.E. class and then into every other aspect of her life.
Pride and Prejudice meets Friday Night Lights in this contemporary novel about falling in love with the unexpected boy, with a new brother, and with yourself.