Since Fairy Tale Fortnight is coming to a close for another year, I thought I'd leave you with a taste of fairy tales to come. And I have to say:
it looks like we've got a damn good lineup!
I'm not sure what exactly is responsible for the trend (it's a little late in the game to blame it on the success of things like
Once Upon a Time
and
Grimm
), but whatever it is, I'm liking it. Keep 'em coming!
So hop through and have your 'add to Goodreads' clickin' finger at the ready, 'cause I've got a nice long list of fairy tale retellings and fairy tale inspired stories coming your way!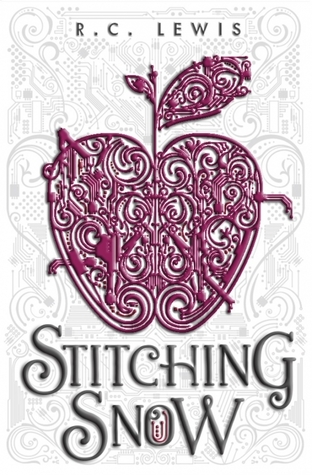 Stitching Snow by R.C. Lewis
Get It
|
Add It
336 pages
Expected publication: October 14th 2014 by Disney-Hyperion
Princess Snow is missing.

Her home planet is filled with violence and corruption at the hands of King Matthias and his wife as they attempt to punish her captors. The king will stop at nothing to get his beloved daughter back—but that's assuming she wants to return at all.

Essie has grown used to being cold. Temperatures on the planet Thanda are always sub-zero, and she fills her days with coding and repairs for the seven loyal drones that run the local mines.

When a mysterious young man named Dane crash-lands near her home, Essie agrees to help the pilot repair his ship. But soon she realizes that Dane's arrival was far from accidental, and she's pulled into the heart of a war she's risked everything to avoid. With the galaxy's future—and her own—in jeopardy, Essie must choose who to trust in a fiery fight for survival.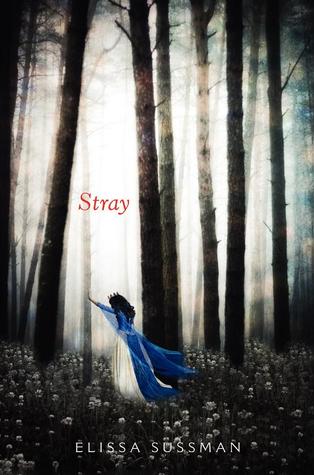 Stray by Elissa Sussman
Get It
|
Add It
384 pages
Expected publication: October 7th 2014 by Greenwillow
Princess Aislynn knows all about the curse. Its magic is a part of her, like her awkward nose and thin fingers. It's also something she can't control. And girls who can't control their abilities have a tendency to disappear. So for her own protection, Aislynn is sworn into the Order of Fairy Godmothers where she must spend the rest of her life chaste and devoted to serving another royal family.

Tasked with tending to the sweet, but sheltered Princess Linnea, Aislynn also finds a reluctant friend in the palace gardener, Thackery, who makes no secret of his disdain for her former life. The more time they spend together, though, the more she begins to doubt the rules she has observed so obediently. As Aislynn's feelings threaten to undo the sacred vows she has taken, she risks not only her own life but Linnea's as well. With the princess engaged to a devoted follower of The Path, there are some who would do anything to keep Aislynn from straying.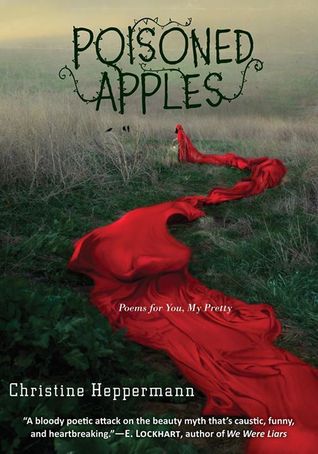 Poisoned Apples by Christine Heppermann
Get It
|
Add It
128 pages
Expected publication: September 23rd 2014 by Greenwillow Books
Every little girl goes through her princess phase, whether she wants to be Snow White or Cinderella, Belle or Ariel. But then we grow up. And life is not a fairy tale.

Christine Heppermann's collection of fifty poems puts the ideals of fairy tales right beside the life of the modern teenage girl. With piercing truths reminiscent of Laurie Halse Anderson and Ellen Hopkins, this is a powerful and provocative book for every young woman. E. Lockhart, author of We Were Liars, calls it "a bloody poetic attack on the beauty myth that's caustic, funny, and heartbreaking."

Cruelties come not just from wicked stepmothers, but also from ourselves. There are expectations, pressures, judgment, and criticism. Self-doubt and self-confidence. But there are also friends, and sisters, and a whole hell of a lot of power there for the taking. In fifty poems, Christine Heppermann confronts society head on. Using fairy tale characters and tropes, Poisoned Apples explores how girls are taught to think about themselves, their bodies, and their friends. The poems range from contemporary retellings to first-person accounts set within the original tales, and from deadly funny to deadly serious. Complemented throughout with black-and-white photographs from up-and-coming artists, this is a stunning and sophisticated book to be treasured, shared, and paged through again and again.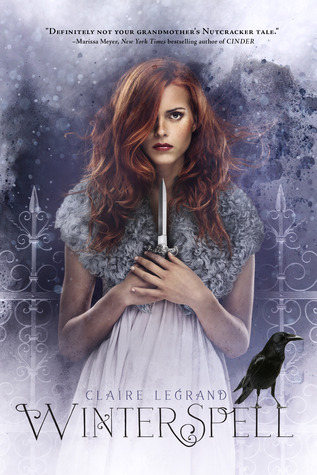 Winterspell by Claire LeGrand
Get It
|
Add It
464 pages
Expected publication: September 30th 2014 by Simon & Schuster Books for Young Readers
The clock chimes midnight, a curse breaks, and a girl meets a prince . . . but what follows is not all sweetness and sugarplums.

New York City, 1899. Clara Stole, the mayor's ever-proper daughter, leads a double life. Since her mother's murder, she has secretly trained in self-defense with the mysterious Drosselmeyer.

Then, on Christmas Eve, disaster strikes.

Her home is destroyed, her father abducted--by beings distinctly not human. To find him, Clara journeys to the war-ravaged land of Cane. Her only companion is the dethroned prince Nicholas, bound by a wicked curse. If they're to survive, Clara has no choice but to trust him, but his haunted eyes burn with secrets--and a need she can't define. With the dangerous, seductive faery queen Anise hunting them, Clara soon realizes she won't leave Cane unscathed--if she leaves at all.

Inspired by The Nutcracker, Winterspell is a dark, timeless fairy tale about love and war, longing and loneliness, and a girl who must learn to live without fear.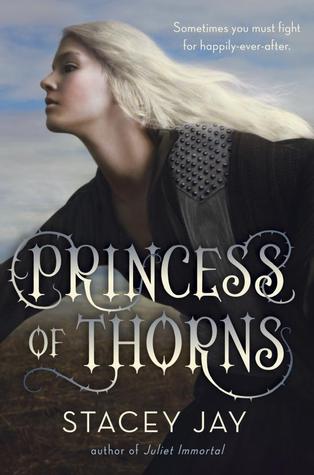 Princess of Thorns by Stacey Jay
Get It
|
Add It
288 pages
Expected publication: December 9th 2014 by Delacorte Press
Game of Thrones meets the Grimm's fairy tales in this twisted, fast-paced romantic fantasy-adventure about Sleeping Beauty's daughter, a warrior princess who must fight to reclaim her throne.

Though she looks like a mere mortal, Princess Aurora is a fairy blessed with enhanced strength, bravery, and mercy yet cursed to destroy the free will of any male who kisses her. Disguised as a boy, she enlists the help of the handsome but also cursed Prince Niklaas to fight legions of evil and free her brother from the ogre queen who stole Aurora's throne ten years ago.

Will Aurora triumph over evil and reach her brother before it's too late? Can Aurora and Niklaas break the curses that will otherwise forever keep them from finding their one true love?
Crown of Ice by Vicki L. Weavil
Add It
Expected publication: December 16th 2014 by Month9Books
Thyra Winther's seventeen, the Snow Queen, and immortal, but if she can't reassemble a shattered enchanted mirror by her eighteenth birthday she's doomed to spend eternity as a wraith.

Armed with magic granted by a ruthless wizard, Thyra schemes to survive with her mind and body intact. Unencumbered by kindness, she kidnaps local boy Kai Thorsen, whose mathematical skills rival her own. Two logical minds, Thyra calculates, are better than one. With time rapidly melting away she needs all the help she can steal.

A cruel lie ensnares Kai in her plan, but three missing mirror shards and Kai's childhood friend, Gerda, present more formidable obstacles. Thyra's willing to do anything – venture into uncharted lands, outwit sorcerers, or battle enchanted beasts -- to reconstruct the mirror, yet her most dangerous adversary lies within her breast. Touched by the warmth of a wolf pup's devotion and the fire of a young man's desire, the thawing of Thyra's frozen heart could be her ultimate undoing.

CROWN OF ICE is a YA Fantasy that reinvents Hans Christian Andersen's "The Snow Queen" from the perspective of a young woman who discovers that the greatest threat to her survival may be her own humanity.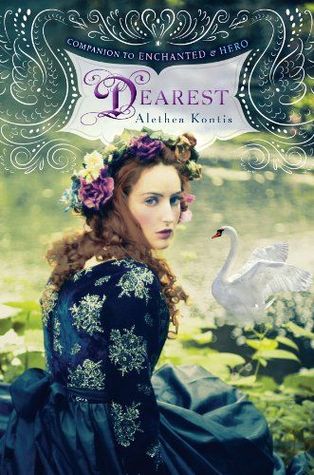 Dearest by Alethea Kontis
Get It
|
Add It
320 pages
Expected publication: February 3rd 2015 by HMH Books for Young Readers
In her third book about the delightful Woodcutter sisters, Alethea Kontis masterfully weaves "The Wild Swans," "The Goose Girl," and a few other fine-feathered fairy tales into a magical, romantic companion novel to Enchanted and Hero.

Readers met the Woodcutter sisters (named after the days of the week) in Enchanted and Hero. In this delightful third book, Alethea Kontis weaves together some fine-feathered fairy tales to focus on Friday Woodcutter, the kind and loving seamstress. When Friday stumbles upon seven sleeping brothers in her sister Sunday's palace, she takes one look at Tristan and knows he's her future. But the brothers are cursed to be swans by day. Can Friday's unique magic somehow break the spell?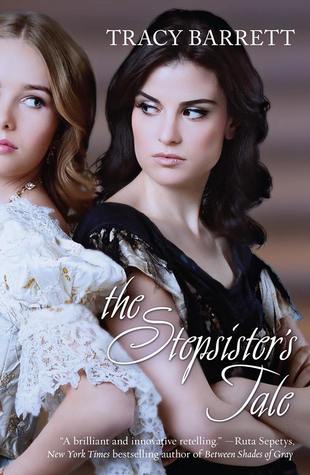 The Stepsister's Tale by Tracy Barrett
Get It
|
Add It
304 pages
Expected publication: July 1st 2014 by Harlequin Teen
What really happened after the clock struck midnight?

Jane Montjoy is tired of being a lady. She's tired of pretending to live up to the standards of her mother's noble family-especially now that the family's wealth is gone and their stately mansion has fallen to ruin. It's hard enough that she must tend to the animals and find a way to feed her mother and her little sister each day. Jane's burden only gets worse after her mother returns from a trip to town with a new stepfather and stepsister in tow. Despite the family's struggle to prepare for the long winter ahead, Jane's stepfather remains determined to give his beautiful but spoiled child her every desire.

When her stepfather suddenly dies, leaving nothing but debts and a bereaved daughter behind, it seems to Jane that her family is destined for eternal unhappiness. But a mysterious boy from the woods and an invitation to a royal ball are certain to change her fate...

From the handsome prince to the evil stepsister, nothing is quite as it seems in Tracy Barrett's stunning retelling of the classic Cinderella tale.
So which of these are on your upcoming wishlist? And which of these would you most like to see featured in next year's Fairy Tale Fortnight?
Weigh in in the comments, and if you've come across any awesome upcoming fairy tale retellings & fairy tale-esque stories, make sure to let me know!
Click here to go back to the Fairy Tale Fortnight Main Page,
where you can access the schedule or find out more!