The A-Word
, the second book in Joy Preble's
Sweet, Dead Life
series, was released last week, and to celebrate, Joy is making the rounds and sharing some tidbits about the book, the world, and all that went into it. This time around, she's giving us a glimpse of her main character, Jenna's, quirky Texas world...
Enjoy!
---
The SWEET DEAD LIFE and THE A-WORD both take place in Texas, specifically in the northern suburbs of Houston. Texas is a huge state, encompassing every type of climate ranging from sub-tropical to desert to mountains and a bunch in between. And Houston is an odd cuss of a city with everything from Southern roots and bayous to our own Ship Channel even though we're 60 miles inland to a huge abundance of every type of restaurant and ethnic cuisine and wonderful and growing arts culture. Yup, it's not just Austin that's keeping things weird in the Lone Star State.
Jenna and Casey are very much a product of their place. So I thought it would be fun to share an A-Word/Sweet Dead Life Texas dictionary of sorts! Call it an initiation into Jenna's world. This post could be a book, so I'm limiting it to just a few.
Kolache
– A Czech-heritage pastry. They can be the pigs in blanket sort or filled with fruit or poppy seeds or cheese. Very yummy! Amber Velasco, angel/EMT/bartender loves them a lot. And she knows the best ones are found in the Hill Country around Austin and San Antonio, including those at a place called Hruska's, which coincidentally is the last name of our Soho Press publisher! Here's what they look like:
Homecoming mums
—In Texas, these are not real flowers. They are fake flowers affixed to a cardboard backing, adorned with ribbons and trinkets. Sometimes they are very huge!! Here are some samples:
The Texas A&M 12th Man Tradition
—If you go to an A&M football game you will notice that most of the Aggie fans STAND through much of the game. This is connected to the 12th Man – the idea that the fans experience the game as though at any second they will have to go out on the field to sub in. The ultimate we have each other's backs kind of idea.
Here's an article about it.
Y'all
– our way of saying you all or you guys. Weirdly, or maybe not so weirdly, the plural is often all of y'all. Which, yeah, doesn't exactly make the best of sense.
Chicken Fried Steak
– Chopped beef steak, breaded and fried. The bigger the better, usually plate sized. Served with white cream gravy, mashed potatoes and rolls. Maybe a green bean or two. Here's what you'll get:
Mutton Busting
— Popular at the Houston Livestock and Rodeo and with Jenna's boyfriend Ryan Sloboda. Take a kid, age 5 -7. Put on protective gear. Stick him/her on a wooly sheep and say hold on. Let the sheep out of the pen. See how long the kid holds on. Yes, really.
Copperhead Road
—Not limited to Texas, but even though it's an old song, the line dance is still hugely popular, particularly on the A&M campus. In fact, I just danced it at a wedding a few months ago. Line dancing, especially country line dancing, is very popular in Texas. Here's a YouTube video from after someone's wake. Yes, a bit morbid. But fascinating!:
---
ABOUT THE BOOK:
The A-Word
by Joy Preble
Get It
|
Add It
Paranormal, 272 pages
Published May 13th 2014 by Soho Teen
Jenna Samuels is about to turn fifteen. It's been almost a year since her stoner brother, Casey, bit the dust. Almost a year since he returned as her guardian angel, along with his "angel boss," Amber Velasco, the hot twenty-something former EMT. Almost a year since Casey and Amber used up their one-time-only angel power of flight to save Jenna from the evil Dr. Renfroe, swooping down to catch her as she tumbled off the balcony at the Houston Galleria. In short, a lot of A-word shenanigans and a mostly happy ending.

Except now Casey's begun to wonder why he's still hanging around—not that he minds protecting Jenna. She's a handful, but there's got to be a bigger picture, right? Something to distract him from his on again/off again, doomed relationship with cheerleader Lanie Phelps, who has no idea her boyfriend is, well, dead. After all, he can't use his angel wings anymore. Neither can Amber.

Enter Bo Shivers, Amber's "angel boss"—a mysterious A-word guy Jenna and Casey didn't even know existed. Whiskey-guzzling. Handsome in a grizzled way. Unpredictable. Okay, make that crazy. Bo lost his angel wings in an earthly flight a long, long, long time back—and he's been a thorn in Angel Management's side ever since. But Bo knows something is coming. Something big. Something that was worth forfeiting wings for Jenna... something that might just change everything for everyone.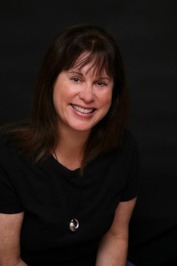 ABOUT THE AUTHOR:
A former English teacher, Joy is the author of the Dreaming Anastasia series, which blends paranormal romance with historical fiction. The second in that series, HAUNTED, is out now, and the final book of the trilogy, title TBA, but currently ANASTASIA FOREVER, is due in Fall 2012. Another paranormal – about a sixteen-year-old stoner turned guardian angel – THE SWEET DEAD LIFE – is set in Houston and slated for May 2013, from Soho Press. Joy grew up in Chicago but now lives with her family in Houston where she writes full time and frequently gets into wild rumpuses and other mischief. She is not a fan of the Houston summer but does love cowboy boots, going to the rodeo and the coffee drinks at Empire Café.