So I've been thinking some things...
I'm generally a very private person (who makes videos on youtube - go figure), and fairly reticent to share anything IMPORTANT. I can talk to you all day about the little, silly stuff, but when it starts approaching something meaningful, true, and most of all, personal, I'm a clam. (I have actually been described as a clam by a close friend. Real talk.)
BUT you know what? EFF THAT. At some point, a clam has to decide whether to remain in her shell forever or open up and see what's going on around her - and let what's going on around her see HER.
...and we're gonna go ahead and drop the clam metaphor now, before I start making cheesy references to pearls, or something.
So, anyway, here's me. Here's something important and part of me at my core, and I'm not hiding from it any more.
In the words of Frank Herbert: FEAR IS THE MIND-KILLER.
If you feel so inclined, share something about YOU in the comments.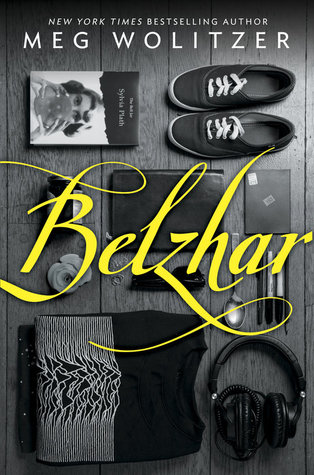 About
BELZHAR by Meg Wolitzer:
Get It
|
Add It
If life were fair, Jam Gallahue would still be at home in New Jersey with her sweet British boyfriend, Reeve Maxfield. She'd be watching old comedy sketches with him. She'd be kissing him in the library stacks.

She certainly wouldn't be at The Wooden Barn, a therapeutic boarding school in rural Vermont, living with a weird roommate, and signed up for an exclusive, mysterious class called Special Topics in English.

But life isn't fair, and Reeve Maxfield is dead.

Until a journal-writing assignment leads Jam to Belzhar, where the untainted past is restored, and Jam can feel Reeve's arms around her once again. But there are hidden truths on Jam's path to reclaim her loss.

From New York Times bestselling author Meg Wolitzer comes a breathtaking and surprising story about first love, deep sorrow, and the power of acceptance.