The Undertaking of Lily Chen
by Danica Novgorodoff
Get It
|
Add It
432 pages
Expected publication: March 25th 2014 by First Second
In The Undertaking of Lily Chen, Deshi, a young man struggling to make a life for himself in rural China, watches his life comes unhinged when he accidentally kills his older brother in a fight. His distraught parents send him on a hopeless journey to acquire a bride for his brother to marry posthumously so he doesn't enter the next world alone—an ancient Chinese tradition with many modern adherents. Eligible female corpses are in short supply, however. When Deshi falls into company with a beautiful, angry, and single young woman named Lily, he sees a solution to his problems. The only hitch is Lily is still very much alive. Danica Novgorodoff, author of Slow Storm and Refresh, Refresh, brings her distinctive voice and gorgeous, moody watercolors to this wry, beautiful, and surprising literary graphic novel.
I... I feel like I probably shouldn't like this the way I do. I mean, I feel like I
should
be conflicted
, at least. A man accidentally kills his brother, then goes in search of a corpse bride (
not that one
) to "marry" to his dead brother, so he's not alone in the afterlife - and he's not opposed to creating one if no good candidates can be
unearthed
(hyuck hyuck hyuck). It's a pretty effed up concept, but frankly...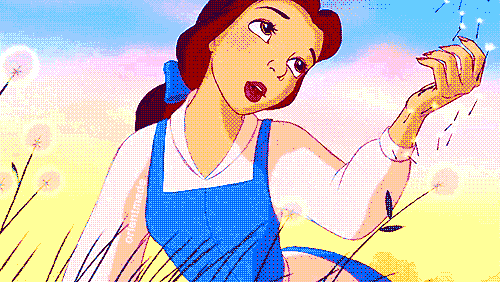 That's the thing with dark comedies. You have to be willing to just go with it, and say, 'Oh, that's
so wrong
,' while you laugh and laugh and laugh... You either like black comedy, or you don't (and I do). And make no mistake,
The Undertaking of Lily Chen
is
black
. But it's also playful. It's funny and cheeky. It's (dare I say it, I almost shudder to think it)
romantic
.
The characters pop. It's not a very wordy comic, but through the simplest little things — a head-tilt here, a squinty-eye there — the characters speaks volumes. Novgorodoff captures expression and personality really well, both in words and art, and the reader comes away with a fully realized picture of the characters and their thoughts and situations almost immediately. I mean, just take this simple little exchange where, after repeatedly getting under Deshi's skin, Lily tells him:
"You look like a pug when you're mad. It's cute"
That panel, those 4 simple frames with not a single word on them, says so much, and says it perfectly. The reader understands Deshi in that moment, sympathizes with him while laughing at him, and the progression of the emotions is captured perfectly. It was moments like this that made me connect with the characters and love them more, even though their actions don't always beg to be loved...moments like this that took me from liking this book, to loving it.
The story as a whole is just lots of fun, lots of
over-the-top
in the very best way. In Deshi and Lily's interactions, Novgorodoff walks that black comedy tightrope like an old circus pro, nudging the line of what's comfortable and playing with the reader's apprehensions about how this story - how these two hopeless kids - could possibly make everything come right in the end. There's a refreshing amount of slapstick silliness in the mix, to break up the heaviness that could come with Deshi's morally...questionable task. And the two are just so sassy! It's hard not to love Lily
and
questionable-Deshi as the two have a virtual sass-off up and down a mountainside...
#sass
But above all that, beyond the fact that it's funny and full of character, and just nails it as a black comedy, Novgorodoff's art is GORGE. I'm a sucker for watercolor anyway, but
DAMN, DANICA.
The entire book is just really, really beautiful and expressive and zomg I want it all as posters, just ALL OF IT ALL THE THINGS NOW PLEASE.
I mean, look at that. LOOK AT THAT. Ignore that it's a blurry-as-f*ck camera-phone pic and just — gah! This book is a beauty, and the soft prettiness of the visuals plays counterpoint to the potential darkness of the story, and basically it's just a knockout and you should get it.***
*** But, you know, obligatory trigger warning, 'cause this book is definitely not for everybody, and it may make some people uncomfortable. Me it made cackle with delight, but we all know my blackened little heart can't be trusted...