Great googly moogly, it's been
far
too long since we last had a Face Off! What the ever-loving eff, Misty, almost a month?! Sorry, folks! Didn't mean to deprive you of your weekly chance to get all judgey. ;)
Anyway, FFO is back and featuring one of the best books to ever make me hella uncomfortable: Meg Rosoff's
How I Live Now
.
I have some serious lurves for this book
, which is strange to say, given, ya know,
this book
. But seriously, few stories have stuck with me quite like Daisy's. And it's high time I replace my beat up, used copy (the common US paperback edition, left) — and though I'd normally upgrade at this point to a hardcover, I may just have to go with another paperback reprint (right), which I
came across a few days ago via Hank Green's instagram
. I love the edition I have (I'm a sucker for florishes and silhouettes, we already know this), but there's something about the understated nostalgic-summer meets slightly-offbeat cover of the reissue that draws me in, and that feels really well-suited to the story. (Though some would argue, it's a cover that's been done.
And it has
. But here, it works for me.)
So which do you prefer? Which would make you curious about the story, and would make you reach for it on bookstore or library shelves? Or if you've read it, which do you feel fits? Which would you rather own?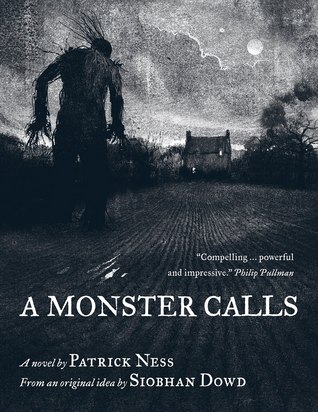 Last time on FFO
: Two gorgeous editions of Patrick Ness'
A Monster Calls
went head to head, and though most of us really loved both, and some of us want to own both editions (*raises hand*), the darker tone and illustrations meant the US won this round.
Winner --------->