By (surprisingly) popular demand, today we're looking at my thoughts on my most recent reads. I guess it has been awhile since we've had a review 'round these parts, huh?
THOUGHTS ON ALL THE THINGS:
ABOUT THE BOOKS:
---
Renowned fantasy writer Robin McKinley, author of the lush "Beauty and the Beast" retellings Beauty and Rose Daughter, has produced another re-mastered fairy tale, this time about the dreamy Sleeping Beauty. Much like in the original story, the infant princess, here named Rosie, is cursed by an evil fairy to die on her 21st birthday by pricking her finger on a spindle. That same day, Rosie is whisked away into hiding by a peasant fairy who raises her and conceals her royal identity. From that point on, McKinley's plot and characterization become wildly inventive. She imagines Rosie growing up into a strapping young woman who despises her golden hair, prefers leather breeches to ball gowns, and can communicate with animals. And on that fateful birthday, with no help from a prince, Rosie saves herself and her entire sleeping village from destruction, although she pays a realistic price. In a final master stroke, McKinley cleverly takes creative license when the spell-breaking kiss (made famous in "Sleeping Beauty") comes from a surprising source and is bestowed upon the character least expected.
---
The year is 2059. Nineteen-year-old Paige Mahoney is working in the criminal underworld of Scion London, based at Seven Dials, employed by a man named Jaxon Hall. Her job: to scout for information by breaking into people's minds. For Paige is a dreamwalker, a clairvoyant and, in the world of Scion, she commits treason simply by breathing.
It is raining the day her life changes for ever. Attacked, drugged and kidnapped, Paige is transported to Oxford – a city kept secret for two hundred years, controlled by a powerful, otherworldly race. Paige is assigned to Warden, a Rephaite with mysterious motives. He is her master. Her trainer. Her natural enemy. But if Paige wants to regain her freedom she must allow herself to be nurtured in this prison where she is meant to die.
The Bone Season introduces a compelling heroine and also introduces an extraordinary young writer, with huge ambition and a teeming imagination. Samantha Shannon has created a bold new reality in this riveting debut.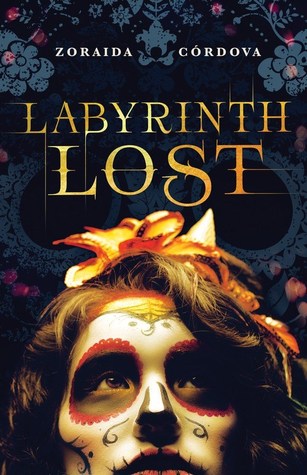 ---
Nothing says Happy Birthday like summoning the spirits of your dead relatives.
Alex is a bruja, the most powerful witch in a generation...and she hates magic. At her Deathday celebration, Alex performs a spell to rid herself of her power. But it backfires. Her whole family vanishes into thin air, leaving her alone with Nova, a brujo boy she can't trust. A boy whose intentions are as dark as the strange marks on his skin.
The only way to get her family back is to travel with Nova to Los Lagos, a land in-between, as dark as Limbo and as strange as Wonderland...
---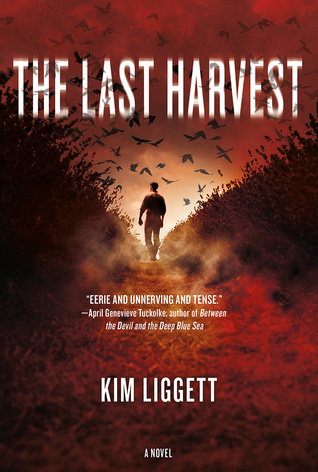 ---
"I plead the blood."
Those were the last words seventeen-year-old golden boy quarterback Clay Tate heard rattling from his dad's throat when he discovered him dying on the barn floor of the Neely Cattle Ranch, clutching a crucifix to his chest.
Now, on the first anniversary of the Midland, Oklahoma slaughter, the whole town's looking at Clay like he might be next to go over the edge. Clay wants to forget the past, but the sons and daughters of the Preservation Society—a group of prominent farmers his dad accused of devil worship—won't leave him alone. Including Ali, his longtime crush, who suddenly wants to reignite their romance after a year of silence, and hated rival Tyler Neely, who's behaving like they're old friends.
Even as Clay tries to reassure himself, creepy glances turn to sinister stares and strange coincidences build to gruesome rituals—but when he can never prove that any of it happened, Clay worries he might be following his dad down the path to insanity...or that something far more terrifying lies in wait around the corner.
---
Disclosure: This is NOT a sponsored video, though some of these books were sent to me for review consideration purposes. All opinions are honest and my own.