LOL THIS BOOK.
But also, why can't I stop reading ridiculous books lately? 2018 has been an... odd year. For a number of reasons...
I'M NOT SAYING DON'T READ THIS.
I'm saying, if you read it, I
really
want to know your thoughts!
Also, I'm sure a lot of young readers will love this. Probably.
Maybe.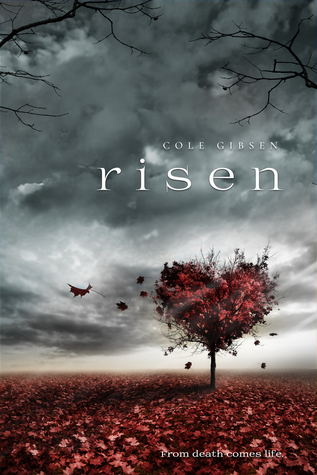 about
RISEN
by Cole Gibsen
Fans of Vampire Diaries and Twilight will be thirsting for this latest vampire addiction…

My aunt has been kidnapped by vampires, and it's up to me to save her. Only…I had no idea vampires existed. None. Nada. I'm more of a reader than a fighter, and even though I'd been wishing to escape my boring existence in the middle of nowhere, I'd give anything to have it back now if it meant my aunt was safe.

Then there's the vampire Sebastian, who seems slightly nicer than most of the bloodsuckers I've run into so far. Yes, he's the hottest being I've ever come across, but there's no way I can trust him. He swears he's helping me get answers, but there's more to his story. Now I'm a key pawn in a raging vampire war, and I need to pick the right ally.

But my chances of surviving this war are slim at best, when the side I choose might be the one that wants me dead the most.
---
Disclosure: This is NOT a sponsored video, though this book was sent to me for review consideration purposes. All thoughts and opinions are honest and my own.
Affiliate links used where possible.