Have you guys been keeping up with the 2018 AudiobookSync summer titles? I've certainly been trying, and here's what I thought of what I've listened to so far!
What the hell I'm talking about
Also, ignore what I said about
A Study in Charlotte
having permission from SACD's estate, because I don't know if that's true; I think I was combining it in my head with another book, and the Holmes novels are out of copyright now, so fair game.
THE BOOKS:
A STUDY IN CHARLOTTE
Brittany Cavallaro (Author), Graham Halstead (Narrator)

The first book in a witty, suspenseful new trilogy about a brilliant new crime-solving duo: the teen descendants of Sherlock Holmes and John Watson. This clever detective yarn will appeal to fans of Maureen Johnson and Ally Carter.

Jamie Watson has always been intrigued by Charlotte Holmes; after all, their great-great-great-grandfathers were one of the most infamous pairs in history. But the Holmes family has always been odd, and Charlotte is no exception. She's inherited Sherlock's volatility and some of his vices - and when Jamie and Charlotte end up at the same Connecticut boarding school, Charlotte makes it clear she's not looking for friends.

But when a student they both have a history with dies under suspicious circumstances, ripped straight from the most terrifying of the Sherlock Holmes stories, Jamie can no longer afford to keep his distance. Danger is mounting, and nowhere is safe - and the only people they can trust are each other.
SAVING MONTGOMERY SOLE
Mariko Tamaki (Author), Rebecca Lowman (Narrator)

A beautiful, offbeat novel from Mariko Tamaki, cocreator of the best-selling Printz Honor and Caldecott Honor Book This One Summer.

Montgomery Sole is a square peg in a small town, a girl with two moms forced to go to a school full of homophobes and people who don't even know what irony is. Her saving grace: her two best friends, Thomas and Naoki. Monty's obsessed with paranormal mysteries like ESP, astrology, superpowers, and the healing powers of frozen yogurt, but when strange things actually start happening to Monty, she realizes that the greatest mystery of all is herself.

Thoughtful, funny, and honest, this book will make you want to laugh and cry over a big cup of frozen yogurt with extra toppings and your best friends at your side.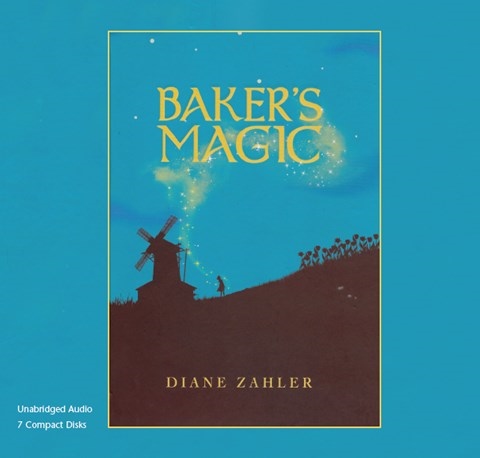 BAKER'S MAGIC by Diane Zahler
Narrated by Tavia Gilbert, Michael Crouch, and a full cast

A full cast works together seamlessly in this charming magical adventure. As the story's narrator, Tavia Gilbert is crisply engaged, and she's spirited as young Bee, the baker's apprentice. Kenneth Cavett, with his rich and resonant voice, is a standout as kindly baker Master Bouts, and Robin Miles is a hoot as pirate captain Zafira Zay. The care in the production is evident—the rest of the cast adds vocal personality to characters both large and small, and mood-appropriate snippets of music begin and end each chapter, helping to sweep listeners along. Scenes in the bakery are rendered with as much attention to detail as those on the high seas or in the mage's castle—beware of listening while hungry. J.M.D. Winner of AudioFile Earphones Award © AudioFile 2016, Portland, Maine