This book is an interesting one, and one I'm sure is going to garner a LOT of different reactions, so when someone asked me a few weeks ago to share a sneak peek of it, I said ABSOLUTELY.
I'll be giving you my thoughts on it soon, but until then, let me know what you think in the comments!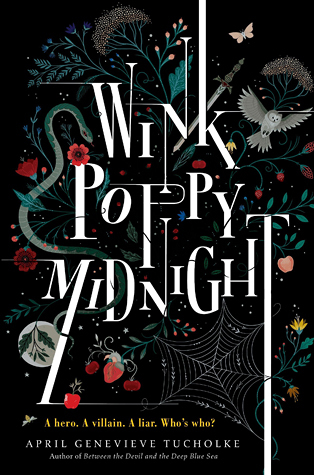 About
WINK POPPY MIDNIGHT by April
Genevieve Tucholke
Get It Here
Contemporary Fantastical Thriller, 247 pages
Published March 22nd 2016 by Dial Books
Every story needs a hero.
Every story needs a villain.
Every story needs a secret.

Wink is the odd, mysterious neighbor girl, wild red hair and freckles. Poppy is the blond bully and the beautiful, manipulative high school queen bee. Midnight is the sweet, uncertain boy caught between them. Wink. Poppy. Midnight. Two girls. One boy. Three voices that burst onto the page in short, sharp, bewitching chapters, and spiral swiftly and inexorably toward something terrible or tricky or tremendous.

What really happened?
Someone knows.
Someone is lying.
Disclosure: This is NOT a sponsored video.