I know
I already told you
about the AudiobookSync summer program, where free audiobooks are given away each week to encourage summer reading, but I figured if you're anything like me, you could probably use a weekly reminder.
So I'm going to (try to remember to) do just that!
This week's FREE titles (starting tomorrow) are:
WHEN DIMPLE MET RISHI by Sandhya Menon
Narrated by Sneha Mathan & Vikas Adam
Now that Dimple Shah has graduated, she's ready for a break from her family - especially from Mamma's inexplicable obsession with her finding the Ideal Indian Husband. Ugh. But Dimple knows that her mother must respect that she isn't interested in doing that right now - otherwise she wouldn't have paid for her to attend a summer program for aspiring web developers, right?
Rishi Patel is a hopeless romantic, so when his parents tell him that his future wife will be attending the same summer program as him - during which he'll have to woo her - he's totally onboard. Because as silly as it sounds to most people in his life, Rishi believes in the power of tradition, stability, and being a part of something much bigger than himself. Although their parents hadn't planned suggesting the arrangement so soon, when their kids signed up for the same summer program, they figured why not?
---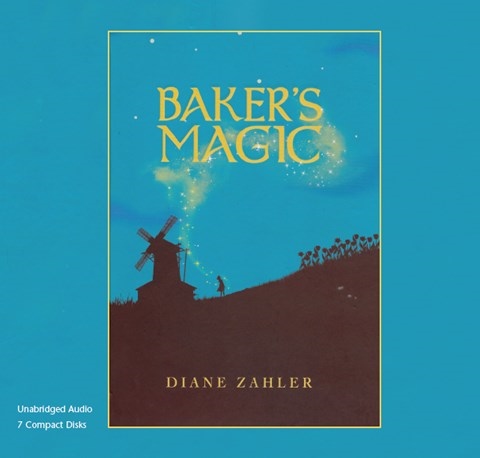 BAKER'S MAGIC by Diane Zahler
Narrated by Tavia Gilbert, Michael Crouch, and a full cast
A full cast works together seamlessly in this charming magical adventure. As the story's narrator, Tavia Gilbert is crisply engaged, and she's spirited as young Bee, the baker's apprentice. Kenneth Cavett, with his rich and resonant voice, is a standout as kindly baker Master Bouts, and Robin Miles is a hoot as pirate captain Zafira Zay. The care in the production is evident—the rest of the cast adds vocal personality to characters both large and small, and mood-appropriate snippets of music begin and end each chapter, helping to sweep listeners along. Scenes in the bakery are rendered with as much attention to detail as those on the high seas or in the mage's castle—beware of listening while hungry. J.M.D. Winner of AudioFile Earphones Award © AudioFile 2016, Portland, Maine
These titles are FREE to download through next Wednesday, so don't forget to snag them!
Have you been keeping up with this year's AudiobookSync titles? I've made my way through two of them so far, and really enjoyed both!
And if you haven't done so,
don't forget to download
the current titles,
Saving Montgomery Sole
&
Being Jazz
, before they end tonight!