I'm pleased to announce that I'm part of the a really cool campaign with Penguin Teen (and so many cool, creative bloggers & vloggers!), called Fall Into Belzhar! The campaign centers around these little red notebooks that are featured in the story; each of us has been given our own LRN, and all throughout September, we will be sharing bits from our notebooks, posting picks and getting creative across all platforms of social media, and it basically sounds like it's gonna be kinda kickass. (I love a good creative campaign, and one that encourages creativity in others is EVEN BETTER!)
It all kicks off today, so I thought I'd share an excerpt of the book to get us started!
Let me know your thoughts, what you'd put in YOUR LRN, and of course, thanks for watching!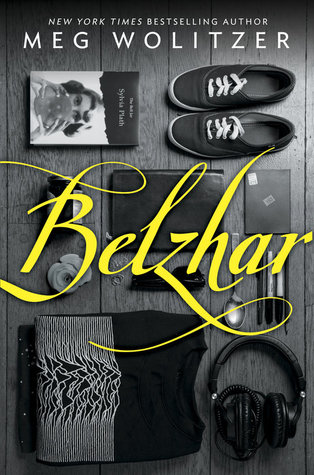 About
BELZHAR by Meg Wolitzer
Get It
|
Add It
Contemporary/Magical Realism, 264 pages
Expected publication: September 30th 2014 by Dutton Juvenile
If life were fair, Jam Gallahue would still be at home in New Jersey with her sweet British boyfriend, Reeve Maxfield. She'd be watching old comedy sketches with him. She'd be kissing him in the library stacks.
She certainly wouldn't be at The Wooden Barn, a therapeutic boarding school in rural Vermont, living with a weird roommate, and signed up for an exclusive, mysterious class called Special Topics in English.
But life isn't fair, and Reeve Maxfield is dead.
Until a journal-writing assignment leads Jam to Belzhar, where the untainted past is restored, and Jam can feel Reeve's arms around her once again. But there are hidden truths on Jam's path to reclaim her loss.
From New York Times bestselling author Meg Wolitzer comes a breathtaking and surprising story about first love, deep sorrow, and the power of acceptance.
MORE ABOUT BELZHAR:
http://www.penguin.com/book/belzhar-by-meg-wolitzer/9780525423058
And keep an eye out throughout September for cool Belzhar posts from all of these awesome people!
Alexa Loves Books
|
The Book Rat
(hey, that's me!)|
Bookables
|
Bookish
|
Bloggers Heart Books
|
Elizziebooks
|
Girls in the Stacks
|
Good Books and Good Wine
|
I Am A Reader
|
Icey Books
|
Jessie the Reader
|
Katie's Book Blog
|
Me, My Shelf and I
|
Mundie Moms
|
Novel Thoughts
|
The Perpetual Page Turner
|
Price is Wong
|
Reading Teen
|
Writer of Wrongs