Over on the youtubes
, viewers voted for a vlog review of
The Falconer
back in June, so I figured it's time I got around to uploading it... A few things, before we get started:
1. Yep, this was recorded on my phone, before
shiny new camera
got here. We'll be back to crisp, delicious videos soon. ;)
2. I'm wearing a tank top, not just hanging out in my bra. Honest...
3. I took notes when I was reading, and 1 note didn't make it in, but I wish it had: "
This reminded me of an action movie with a lot if pithy one-liners, that manages to still be fun despite, or because of, how cheesy it is." LULZ.
Alright, let me know what you think in the comments, and thanks for watching!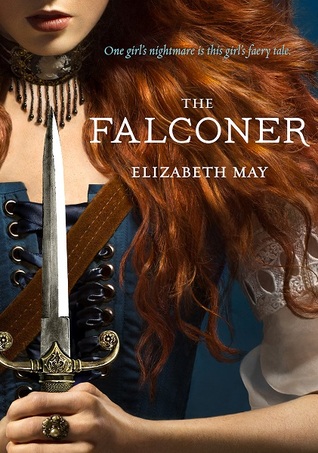 about
THE FALCONER
by Elizabeth May
Get It
|
Add It
Steampunk/Historical/Fantasty, 378 pages
Published May 6th 2014 by Chronicle Books
Heiress. Debutant. Murderer. A new generation of heroines has arrived.

Edinburgh, Scotland, 1844

Lady Aileana Kameron, the only daughter of the Marquess of Douglas, was destined for a life carefully planned around Edinburgh's social events -- right up until a faery killed her mother.

Now it's the 1844 winter season and Aileana slaughters faeries in secret, in between the endless round of parties, tea and balls. Armed with modified percussion pistols and explosives, she sheds her aristocratic facade every night to go hunting. She's determined to track down the faery who murdered her mother, and to destroy any who prey on humans in the city's many dark alleyways.

But the balance between high society and her private war is a delicate one, and as the fae infiltrate the ballroom and Aileana's father returns home, she has decisions to make. How much is she willing to lose -- and just how far will Aileana go for revenge?